Stay Comfortable and Save with GeoThermal
Significantly reduce your heating and cooling costs, and harness the power of the earth's natural energy.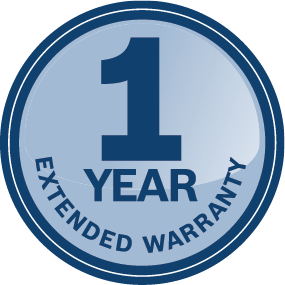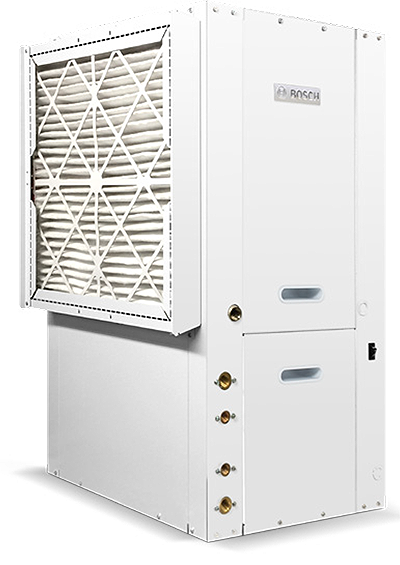 The Bosch Greensource CDi Series SM Model is recognized by ENERGY STAR as the Most Efficient Geothermal System in 2016.
GeoThermal heat pumps can provide all the heating and cooling needed for your home. Go Green and end your dependence on fossil fuels for heating.
How GeoThermal Works
A Bosch geothermal system, which typically consists of an indoor heat pump and a buried system of pipes ("the ground loop"), and/or a well system, uses the constant temperatures found underground to provide "free" energy for your home or business. Four to eight feet below the ground, the temperature remains relatively constant year round. A Geothermal Heating and Cooling System uses water passed through the ground loop to absorb heat from the earth in the winter. The Bosch geothermal heat pump compresses the heat to a higher temperature and distributes it throughout the home. In summer time, the process reverses, and the cooler earth absorbs the heat from the home.
Benefits of a Bosch Geothermal System
Our geothermal heat pumps are engineered to be quiet
No more burning of fossil fuels for heating
Better humidity removal in the summer for a crisp, cool environment
Even and comfortable heating in the winter, for a cozy feel
Geothermal Heating and Cooling ground loops have a life expectancy in excess of 50 years
10 years limited warranty on all parts and labor for residential heat pumps
Geothermal HVAC systems are recognized by the US Department of Energy as the most efficient heating and cooling available
No better return on your heating and cooling investment (energy consumption reduction of 25% to 70%)
Designed for easy routine maintenance
Increased durability and formicary corrosion resistant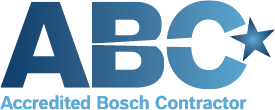 Mechanical Extremes Expertise + Bosch Quality
As an authorized ABC contractor for Bosch, Mechanical Extremes will provide you with a one-year extended warranty in addition to the standard Bosch product warranty. The Greensource CDi Series SM Model geothermal heat pump models are our most efficient geothermal units with the quality that only Bosch can provide.

Geothermal Systems Made in the USA!
Bosch heat pumps are made in the United States (Fort Lauderdale, Florida) by highly trained and skilled workers. Bosch's ISO 9001 and ISO 14001 certified facilities provide consistent quality in every geothermal unit.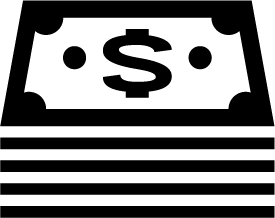 Geothermal Energy Savings for You
Check the Department of Energy's Database of State Incentives for Renewable Energy to find geothermal heating and cooling systems tax credits, grants and loan programs.